This seasons designs had a very specific inspiration for me. If you're following along on my Instagram adventures then you may have seen photos of a trip my husband and I took to the Berkshires recently. This trip has become an annual adventure for us. We take off the first weekend of October and drive for hours on the scenic route through the Berkshires up to northern Vermont and back down the kankamangus highway.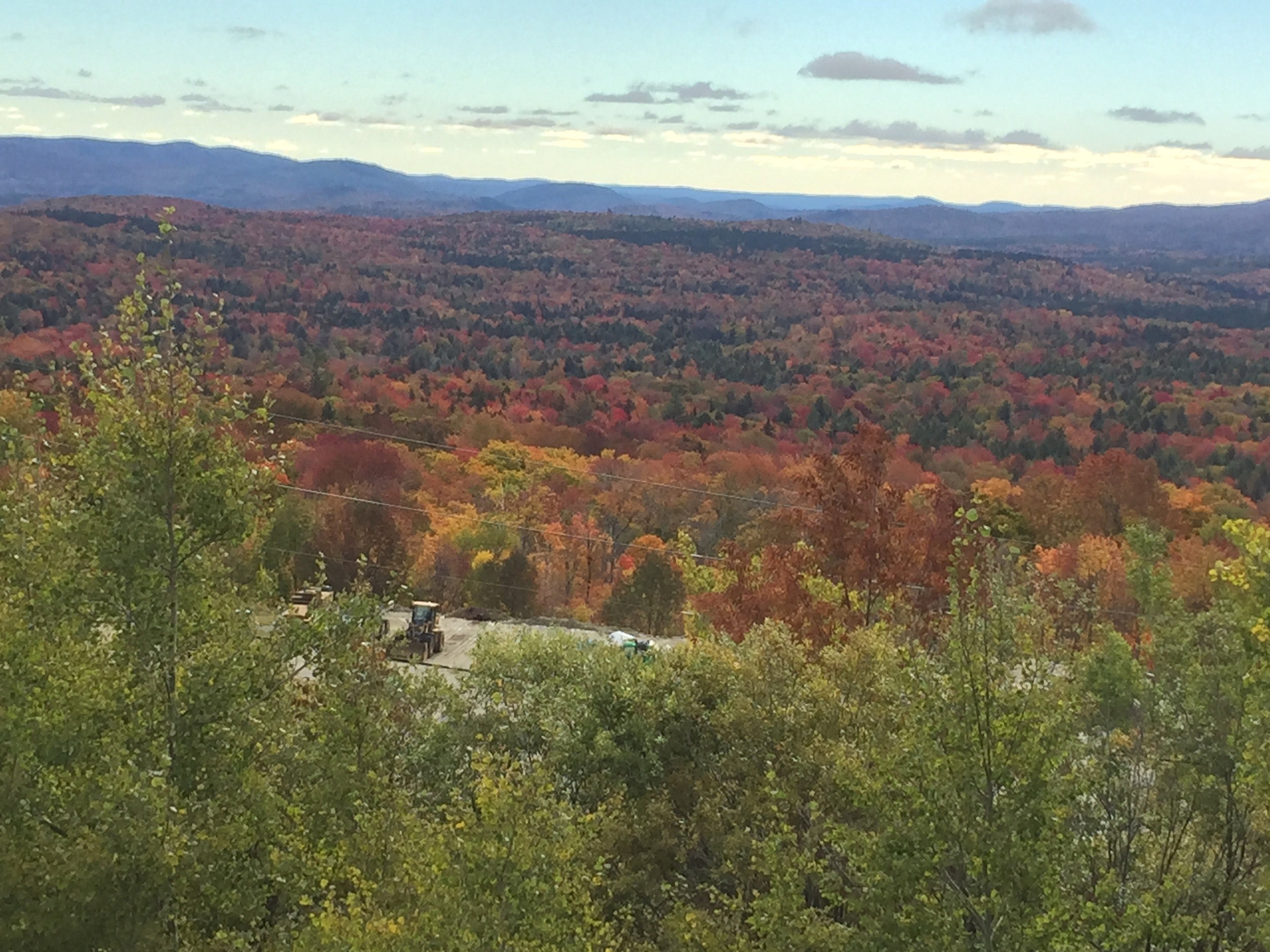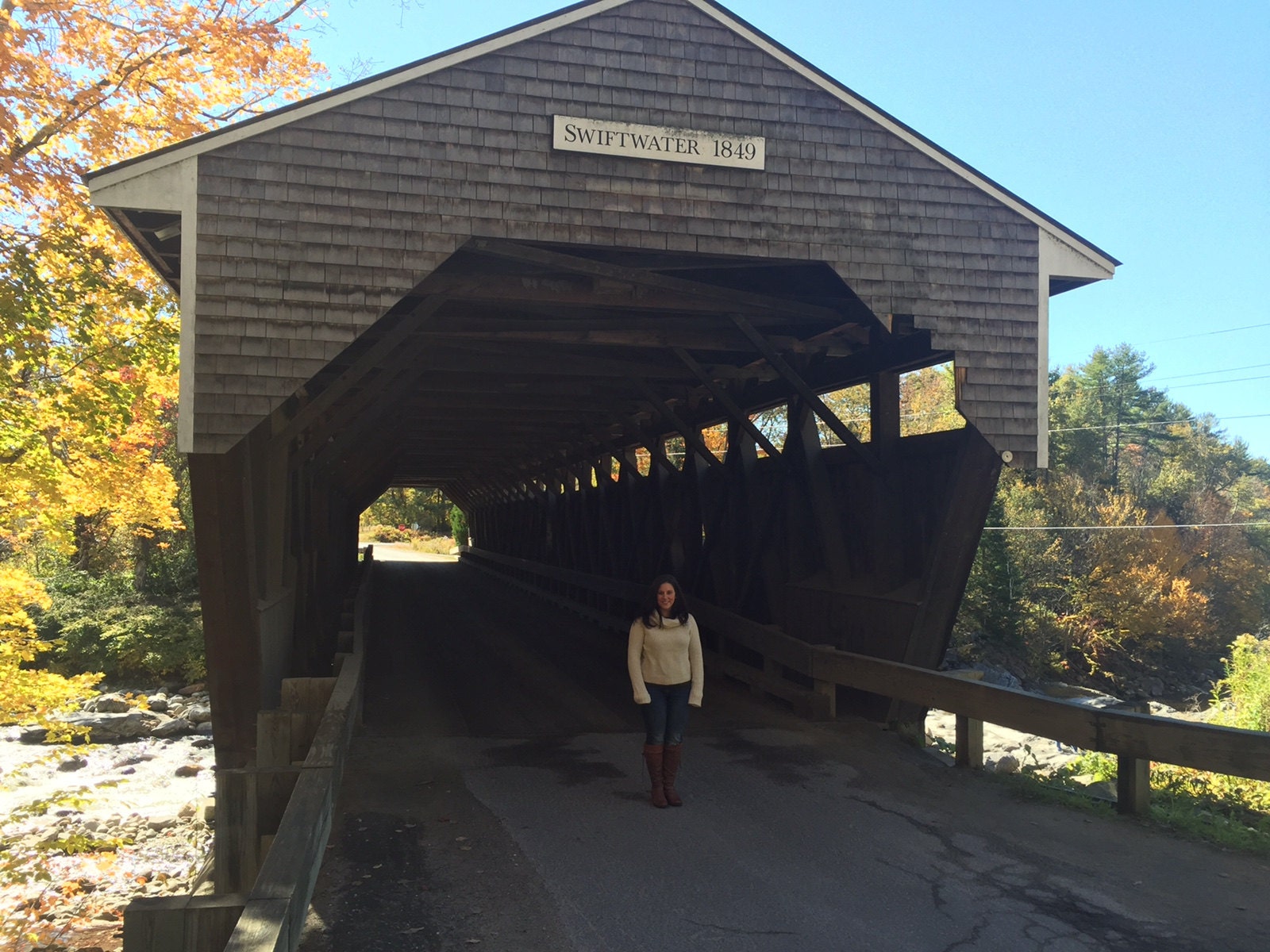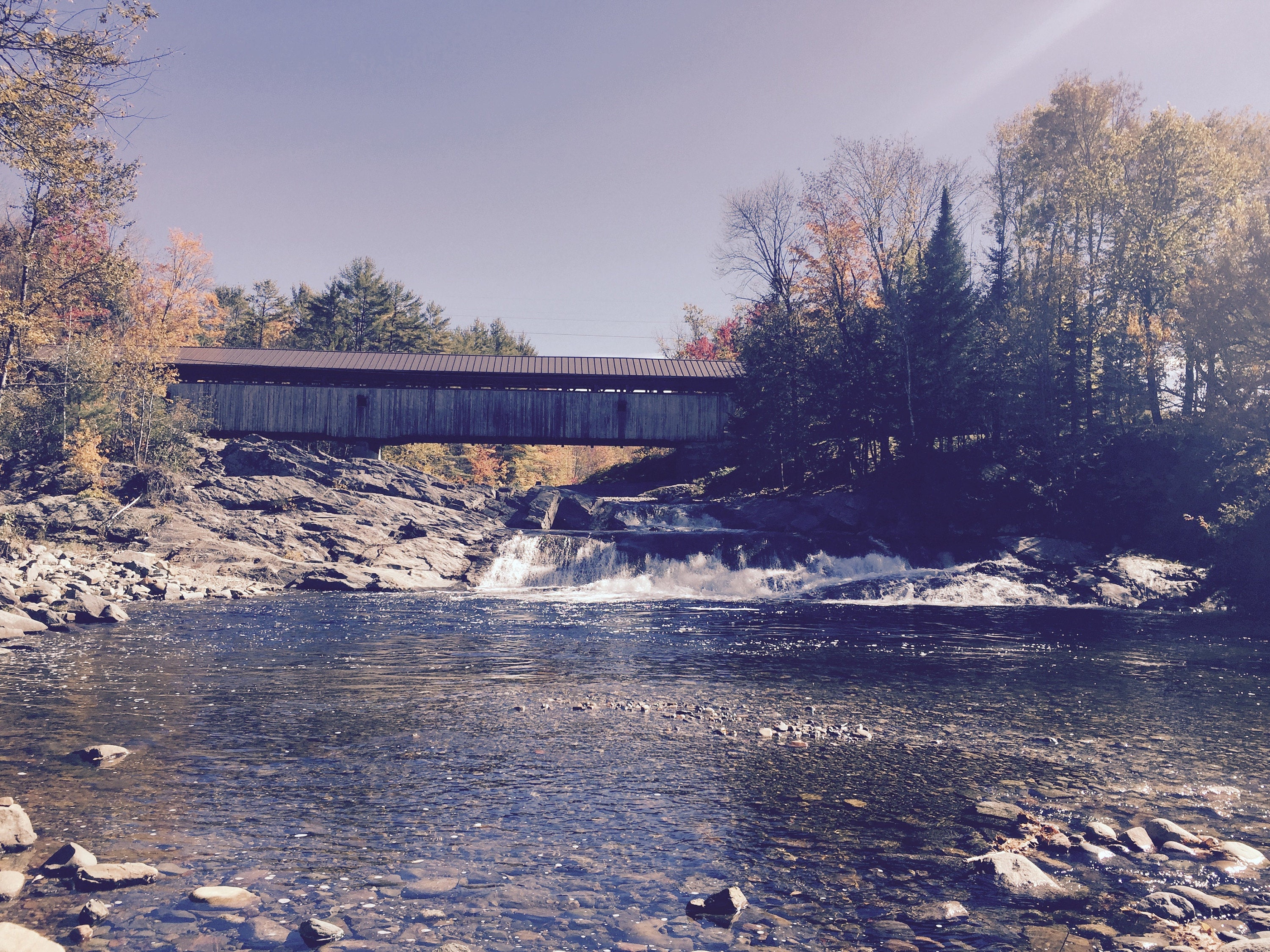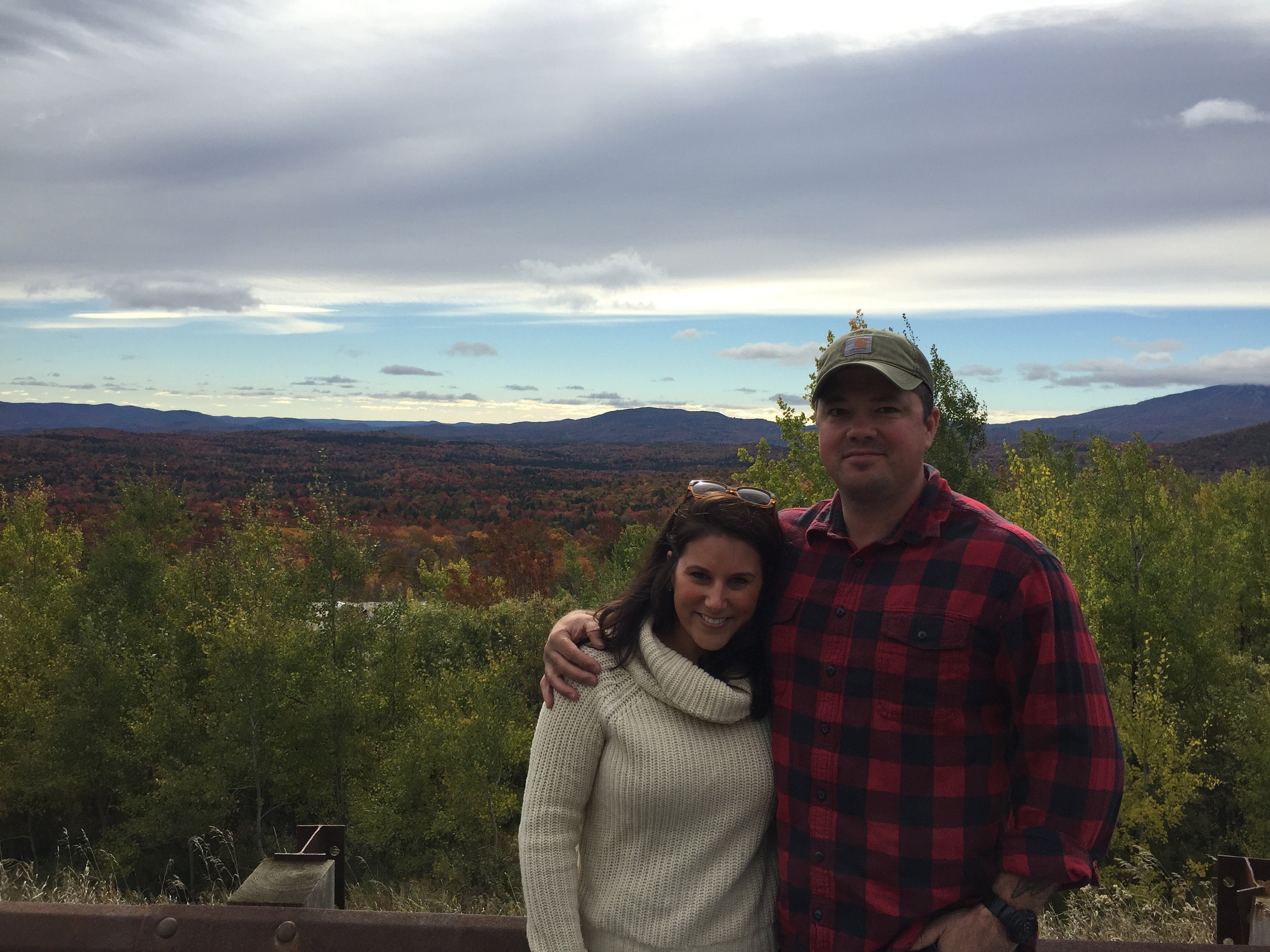 We stop at all the covered bridges and have little picnics with wine and cheese. We pull over at all the cute highway stands through the mountains and pick up homemade breads and maple syrup. We listen to great music with the windows down and hot coffee in our hands, snapping pictures of all the Fall foliage and farms.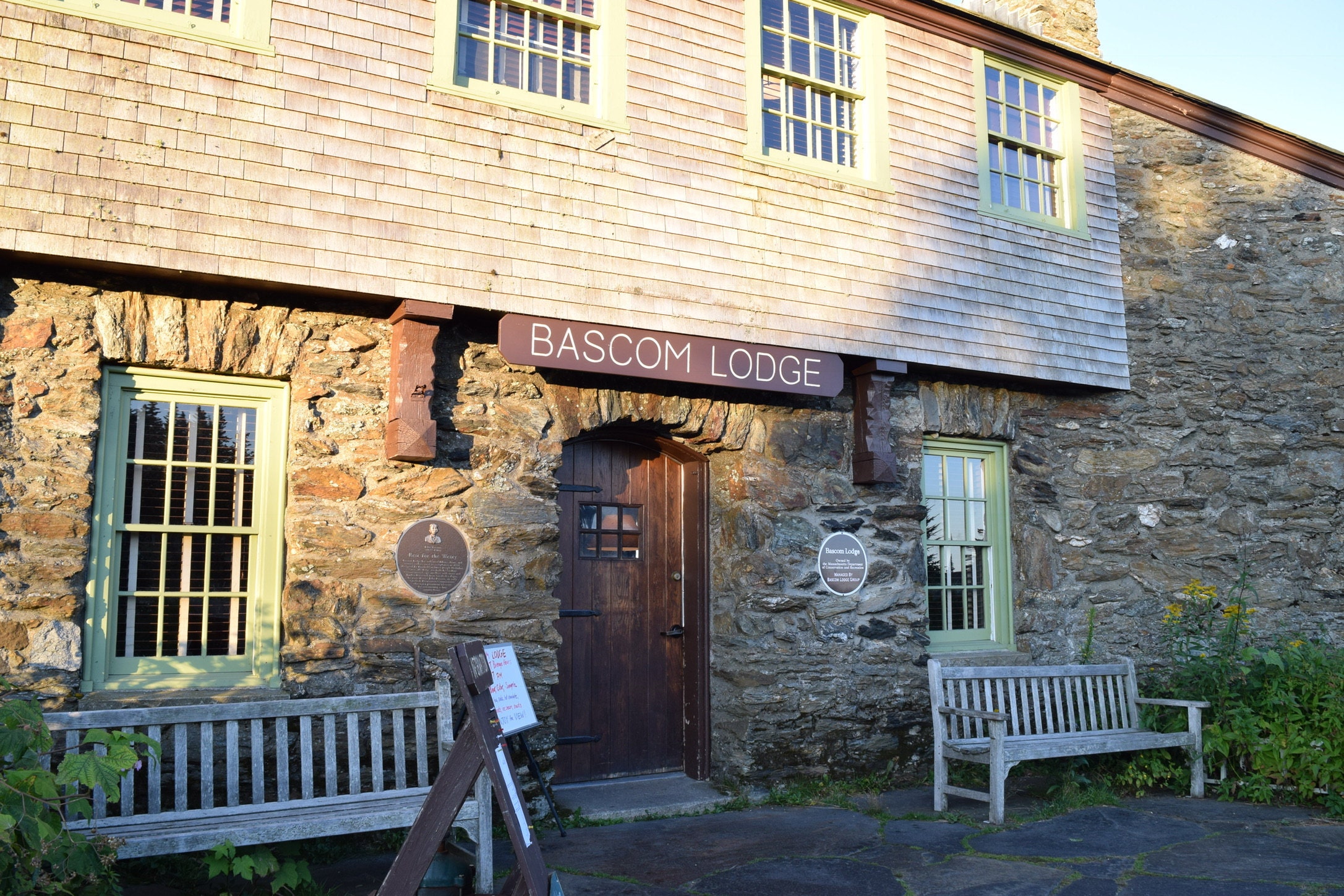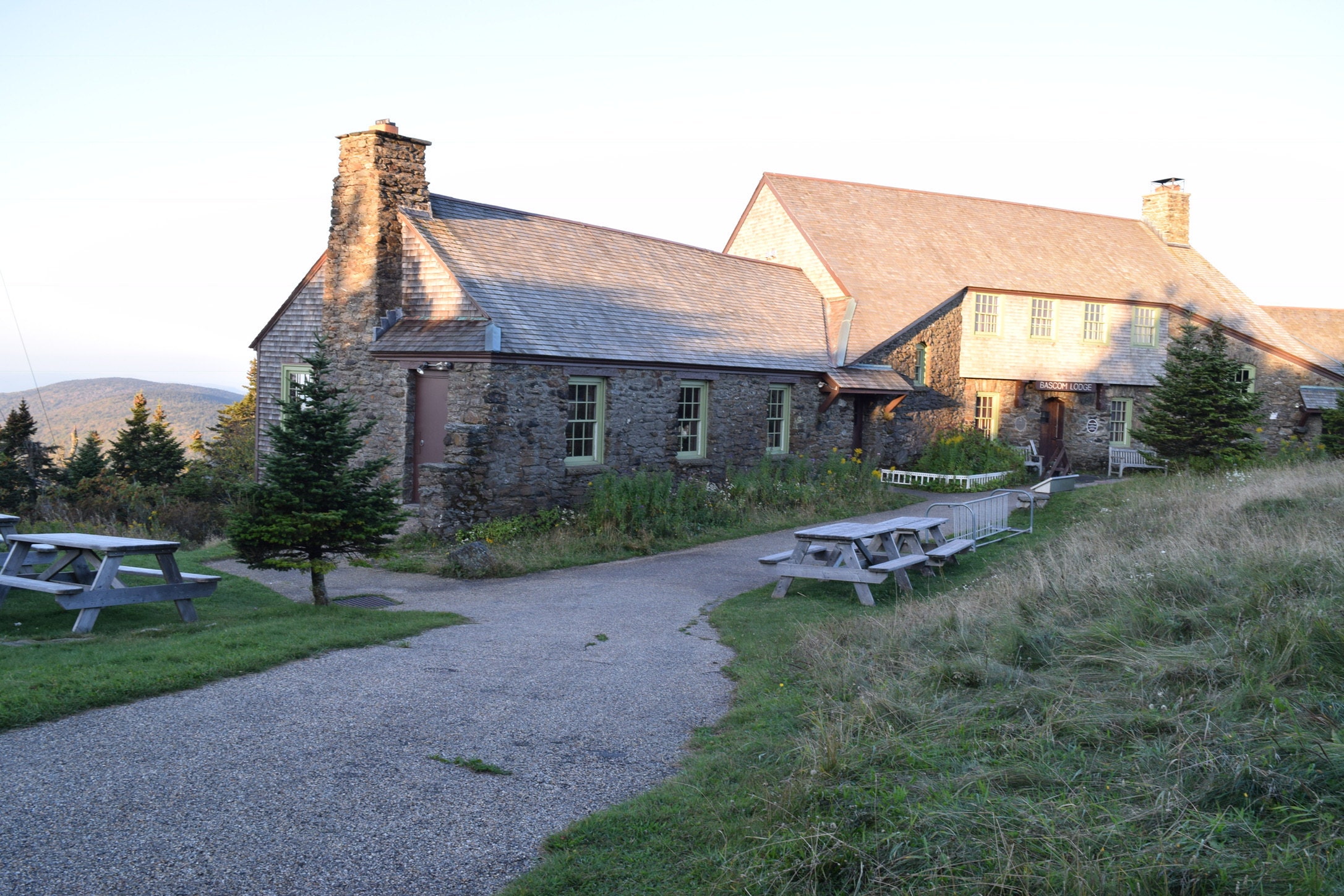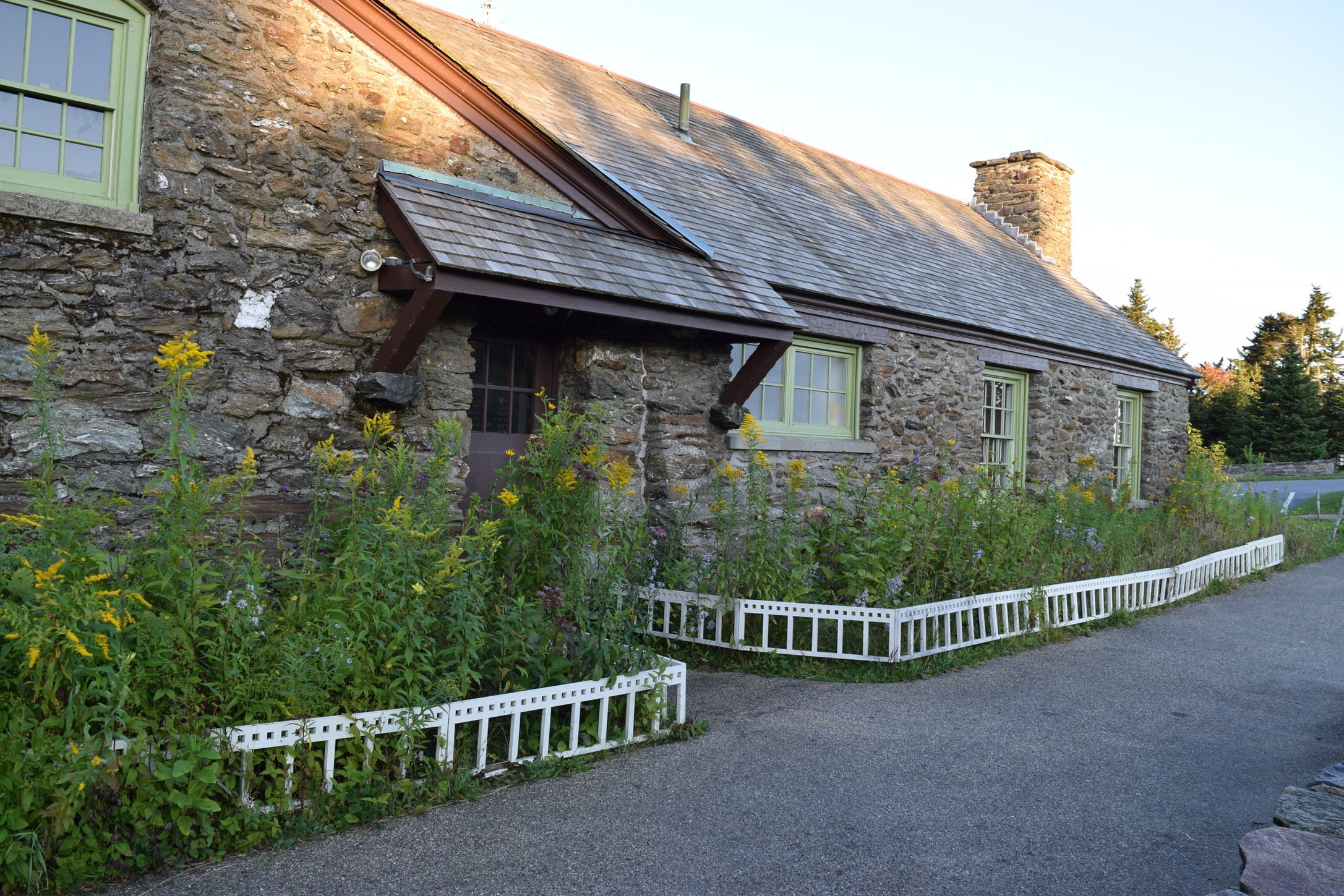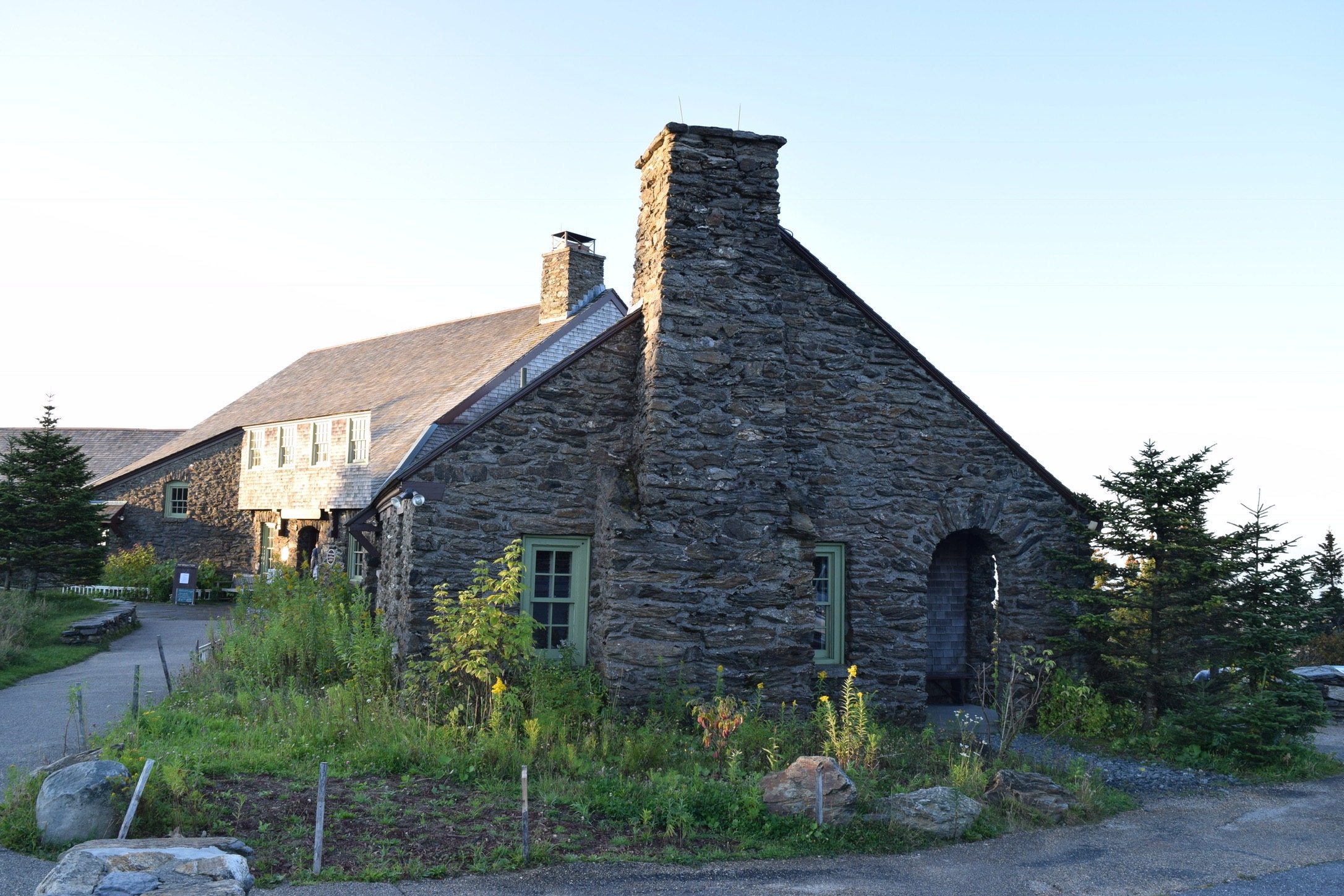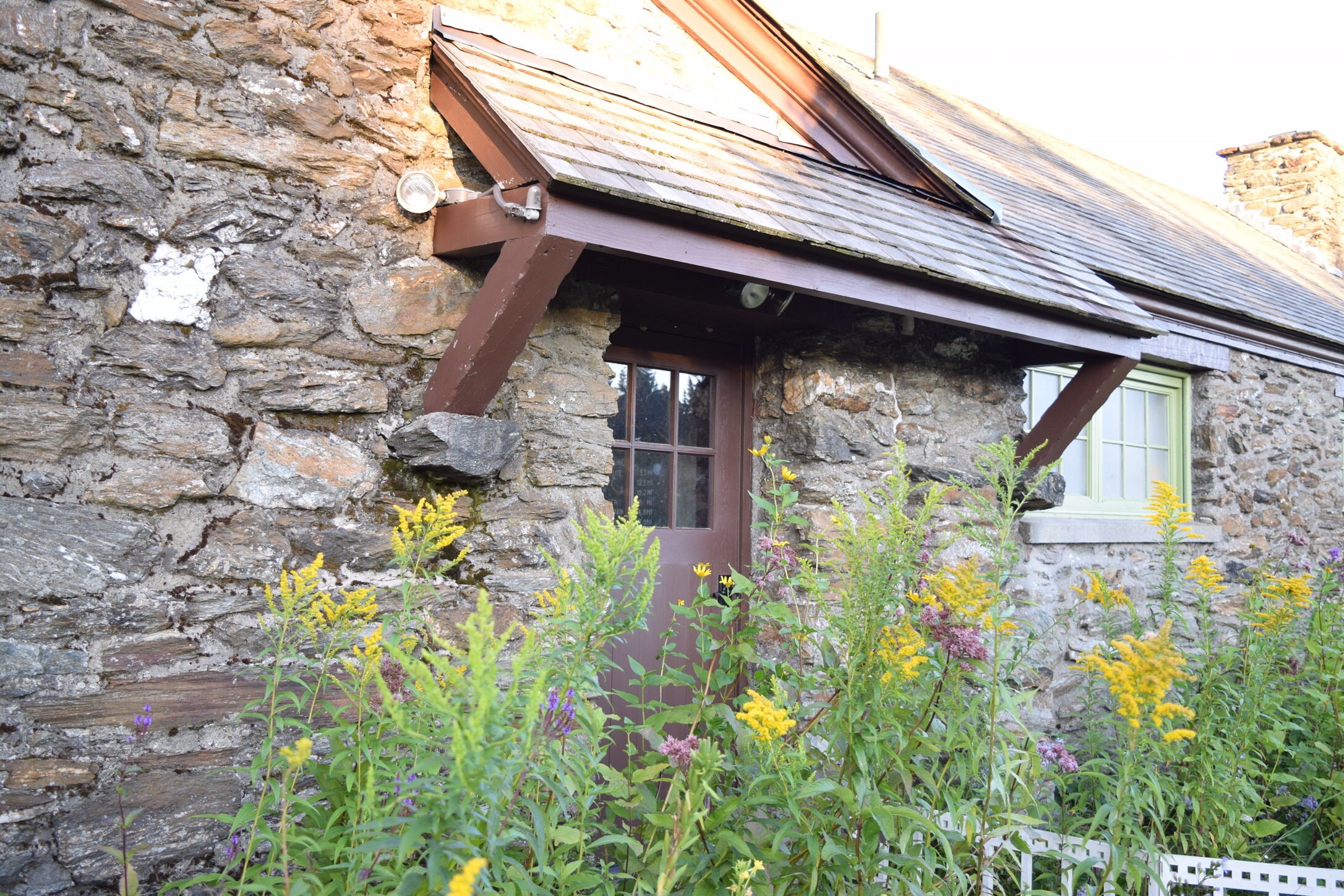 Our favorite place to stay is the Bascom Lodge at the top of Mount Graymore in the Berkshires. This stone lodge sits up 3,500 feet in the sky and is a place for hikers to crash on the Appalachian trail. It's gorgeous. There is a huge stone fireplace in the main lodge that is lit every night. You sit by the fire and they pass out appetizers, beer and wine while you wait to be called into the dining room. When you finally sit down to eat you share long farm tables with strangers; some hikers, some out of towners and some foreigners. We book 1 of only 3 private rooms at the lodge, the rest are bunks in a shared room. Our room has an insane view of the mountain. It's breathtaking. And it's cold up there, so when you wake up they have the fireplace lit again and everyone gathers for coffee and gears up for another day of hiking or driving.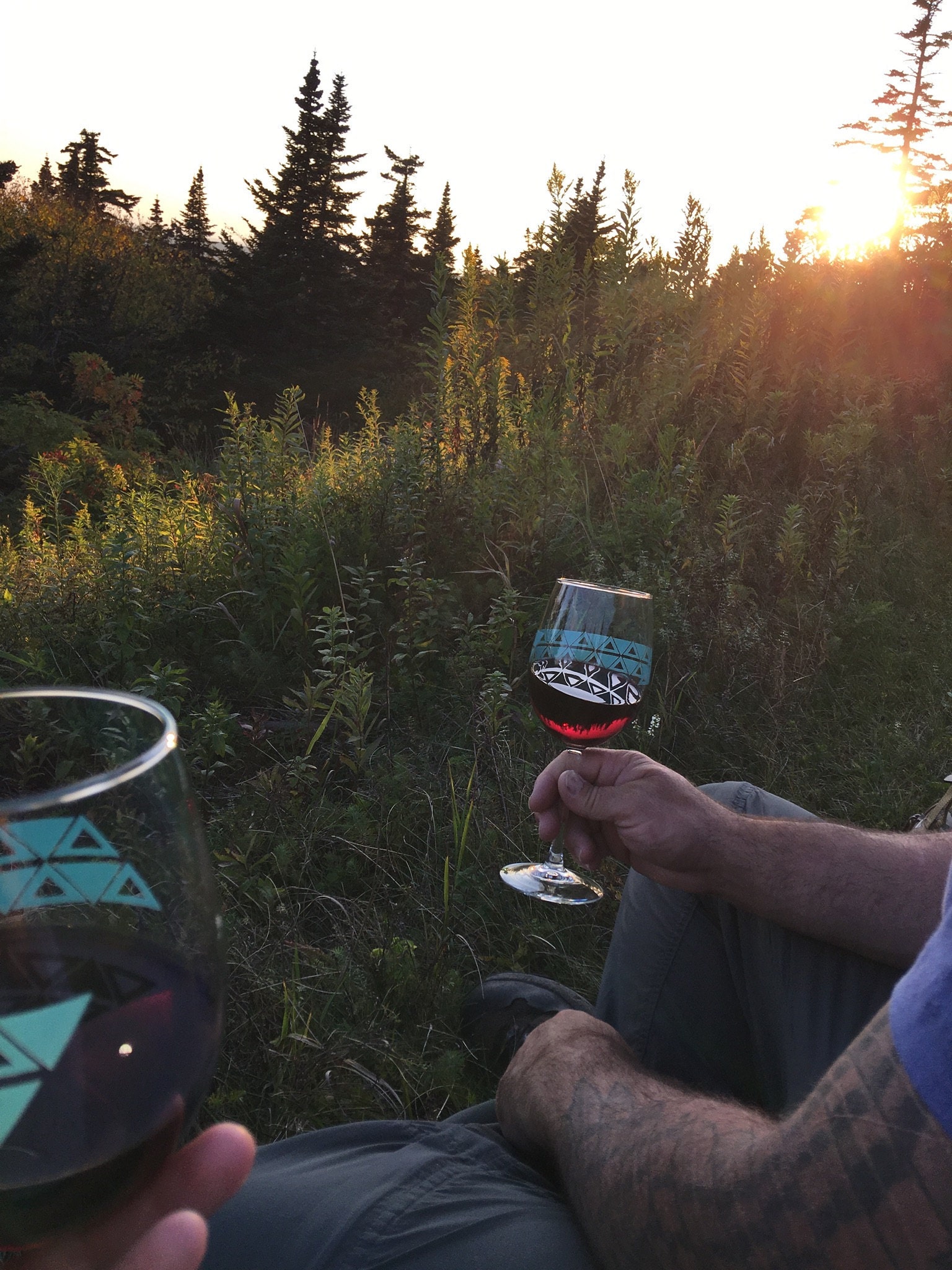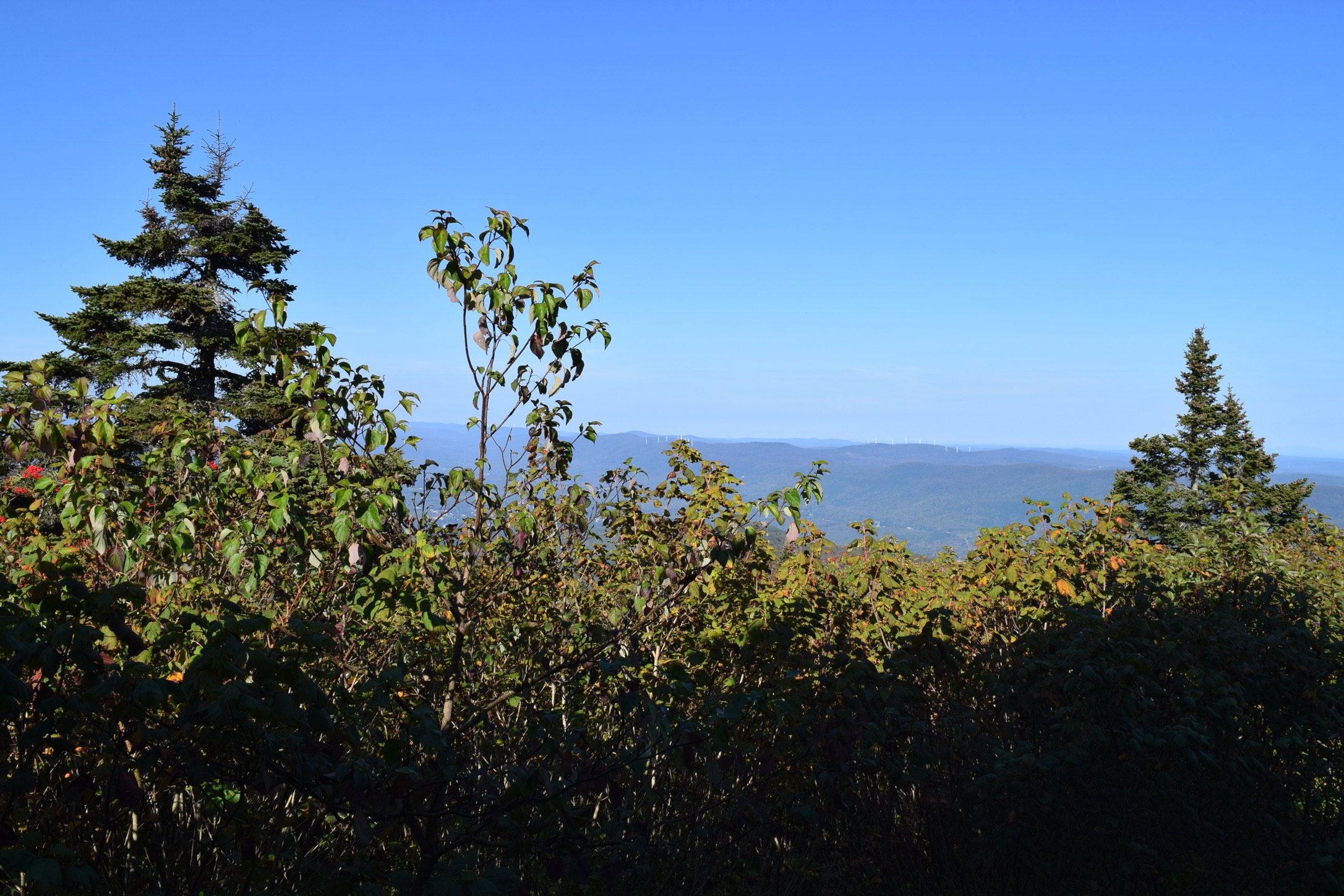 This getaway not only recharges me but inspires me. There is so much natural and rustic beauty in the northeast. We came back home to the hustle and bustle of our busy lives and I found myself reminiscing about our trip while in my workshop designing Christmas wreaths. I really wanted to bring some of that beauty and peacefulness into this years designs.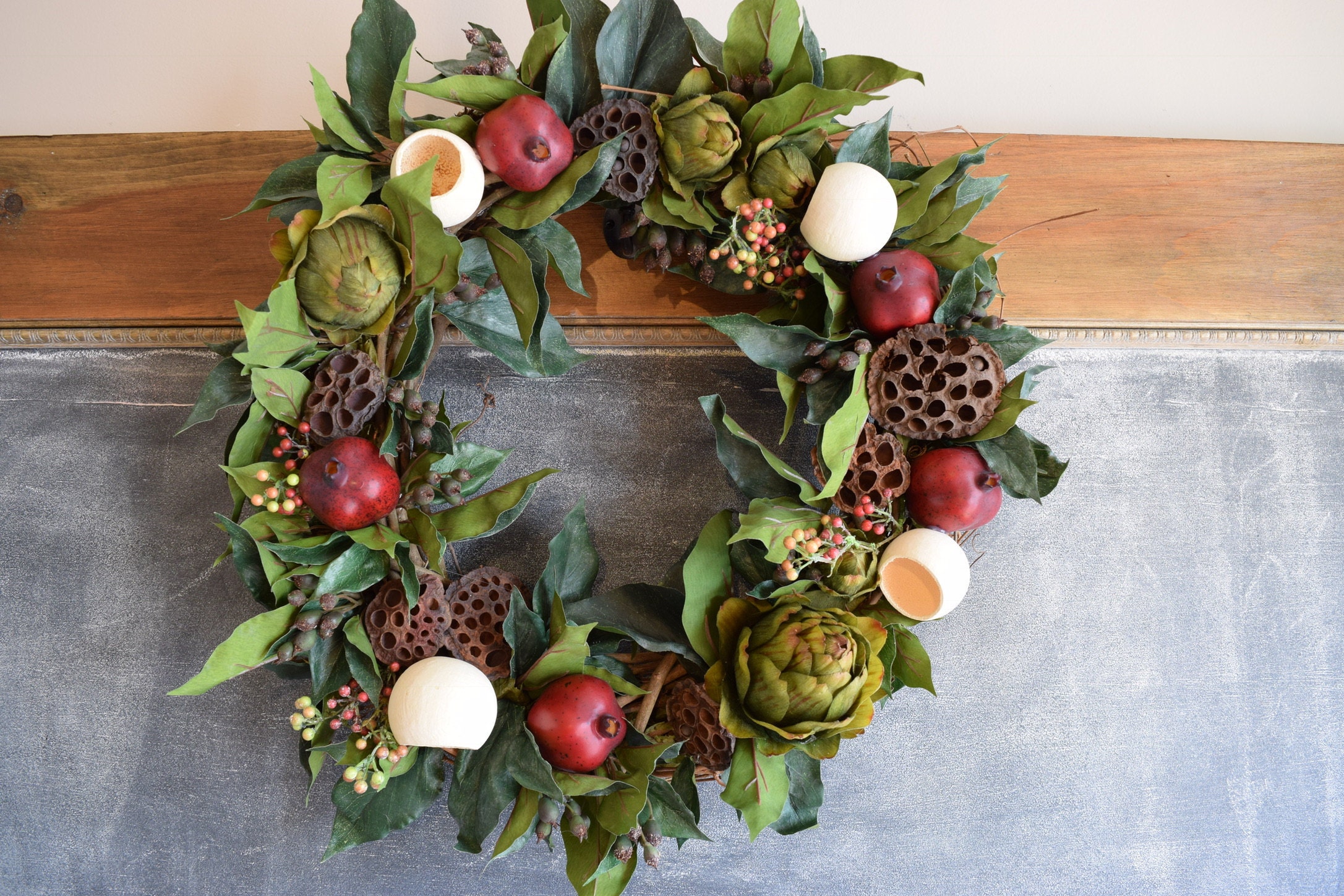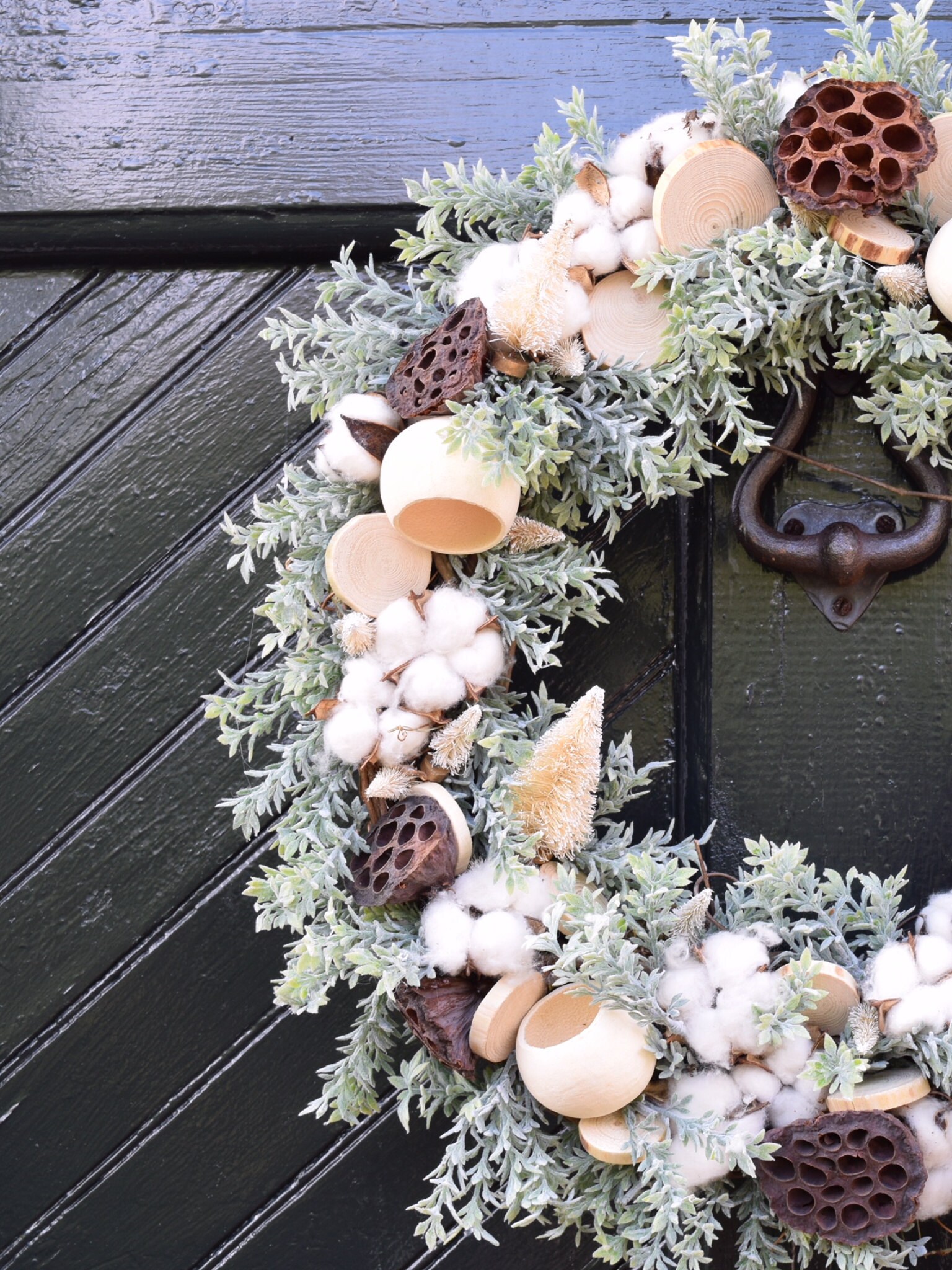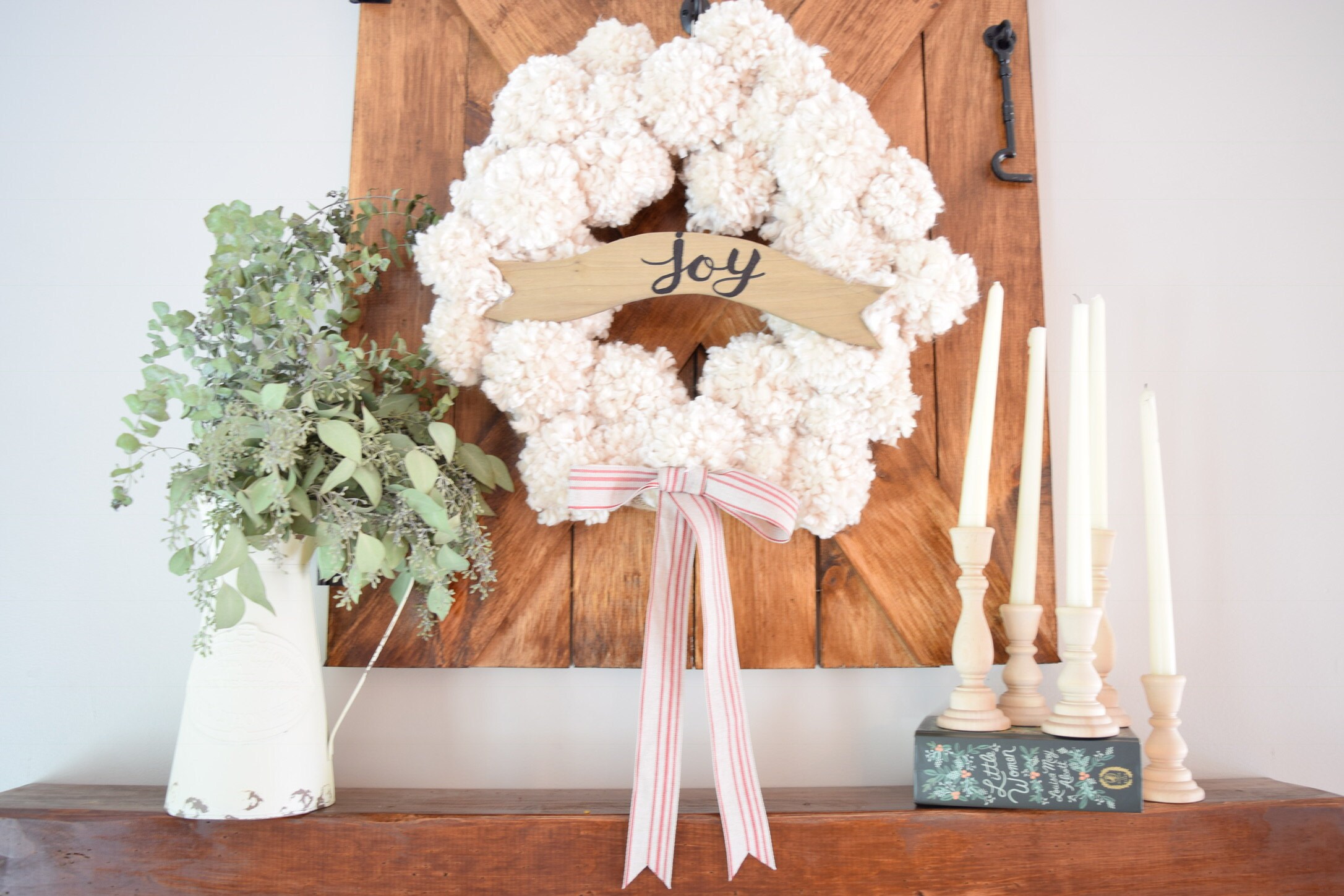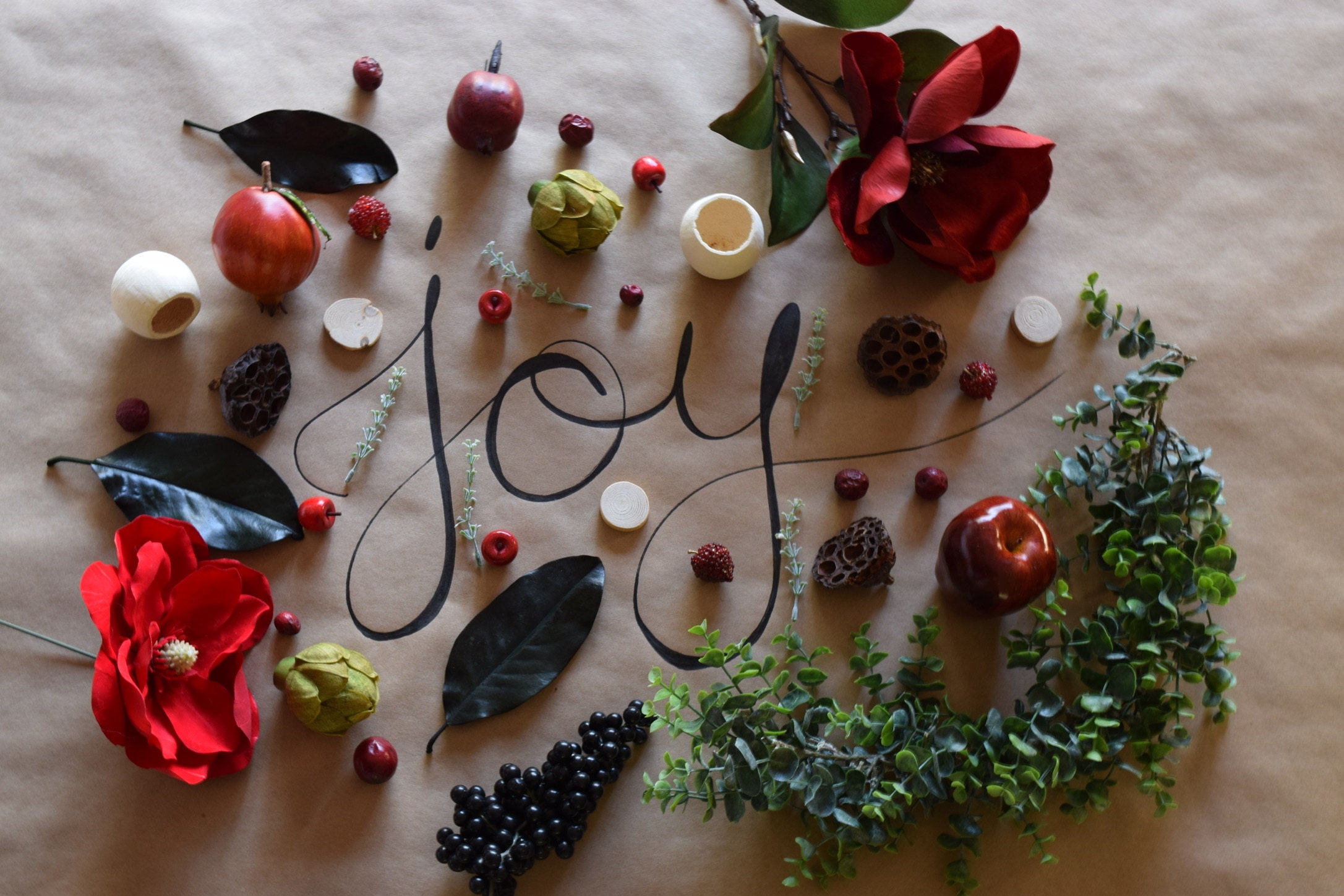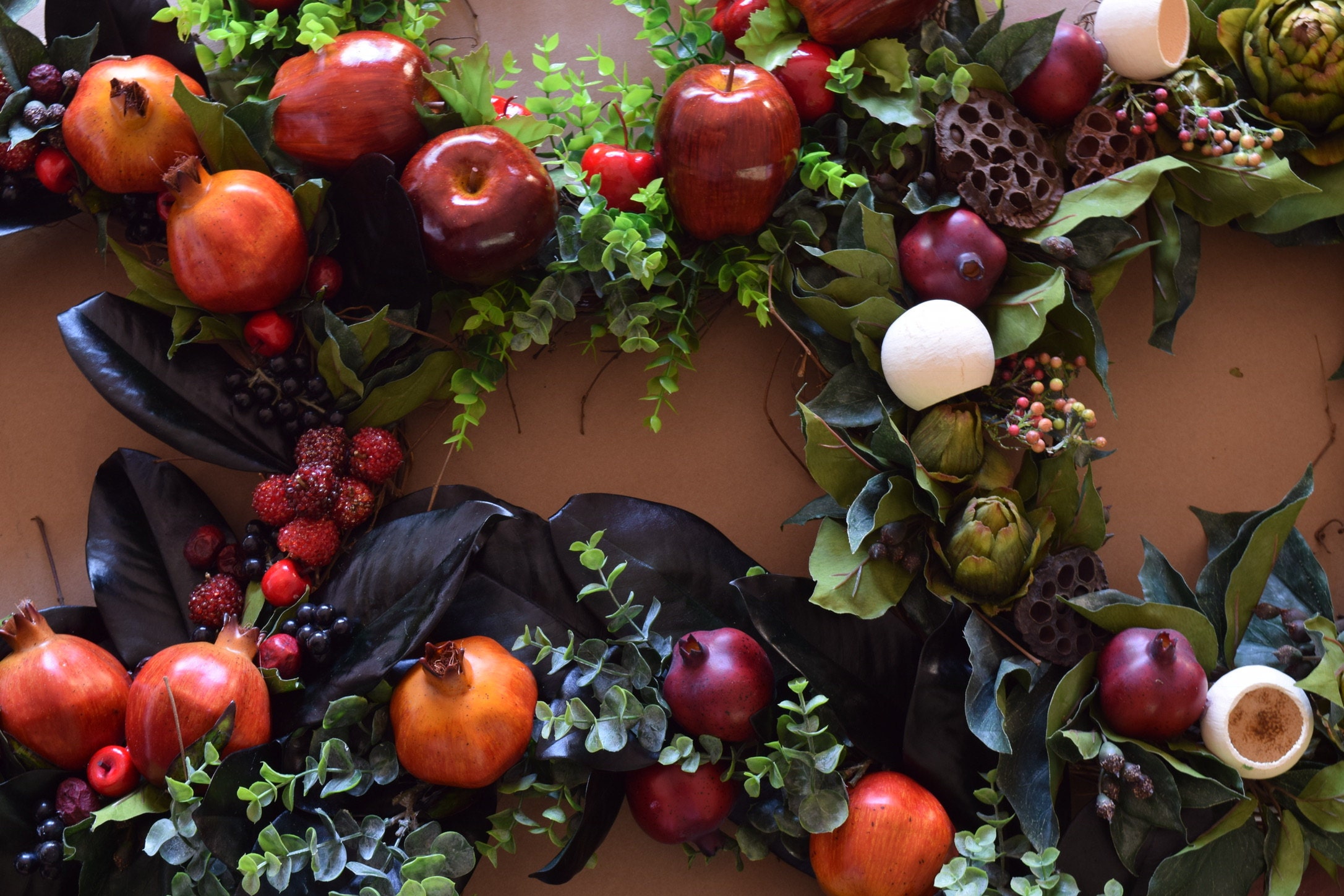 I worked with a very natural color palette, all the way from white raw wood slices and bell cups to deep brown lotus pods and emerald green magnolia leaves. And of course I added my signature fruit, this time being pomegranates, grapes and berries.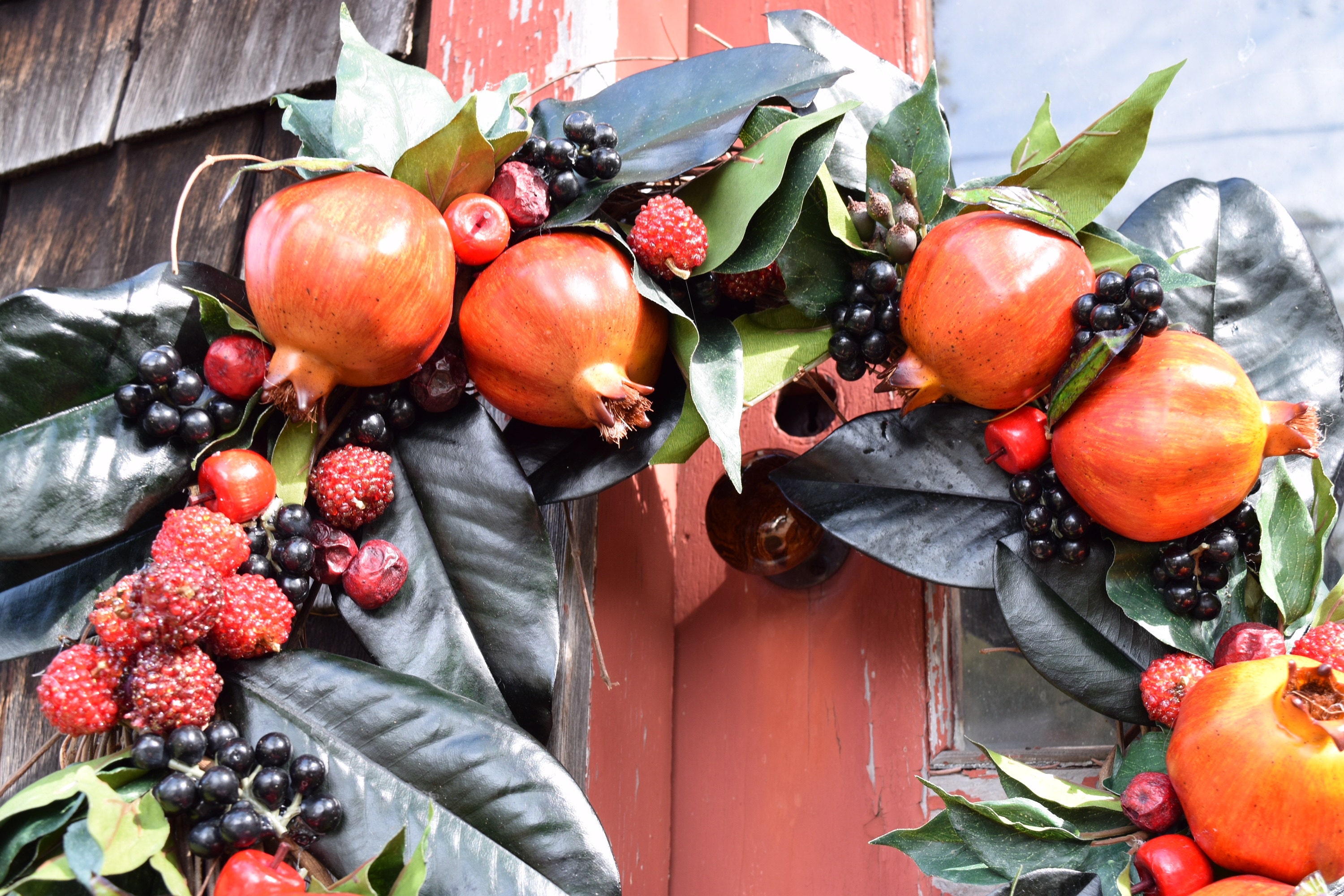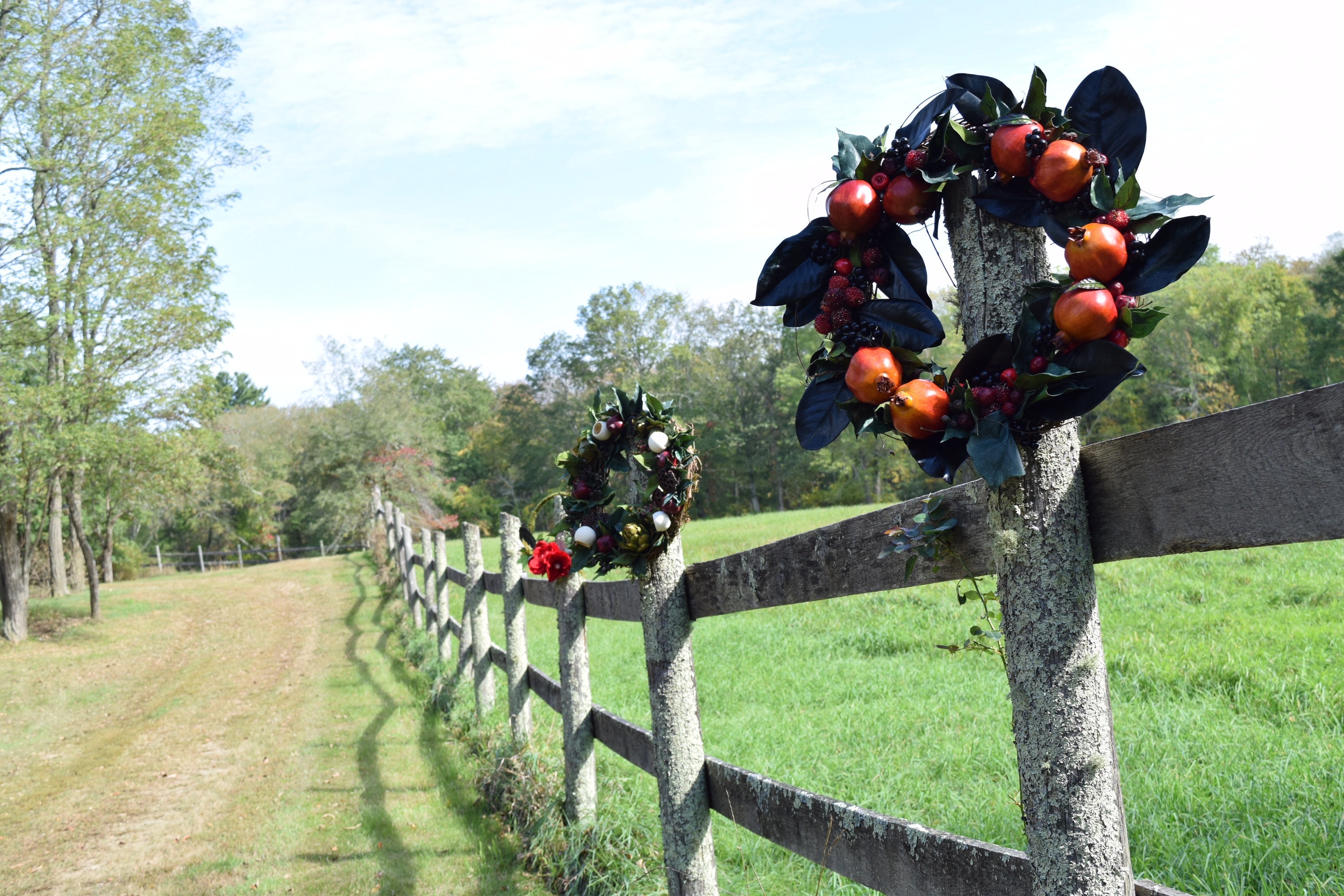 Im not usually one for bows on my wreaths but when Christmatime rolls around I am inspired by a number of textiles, eapecially velvet and grain sack.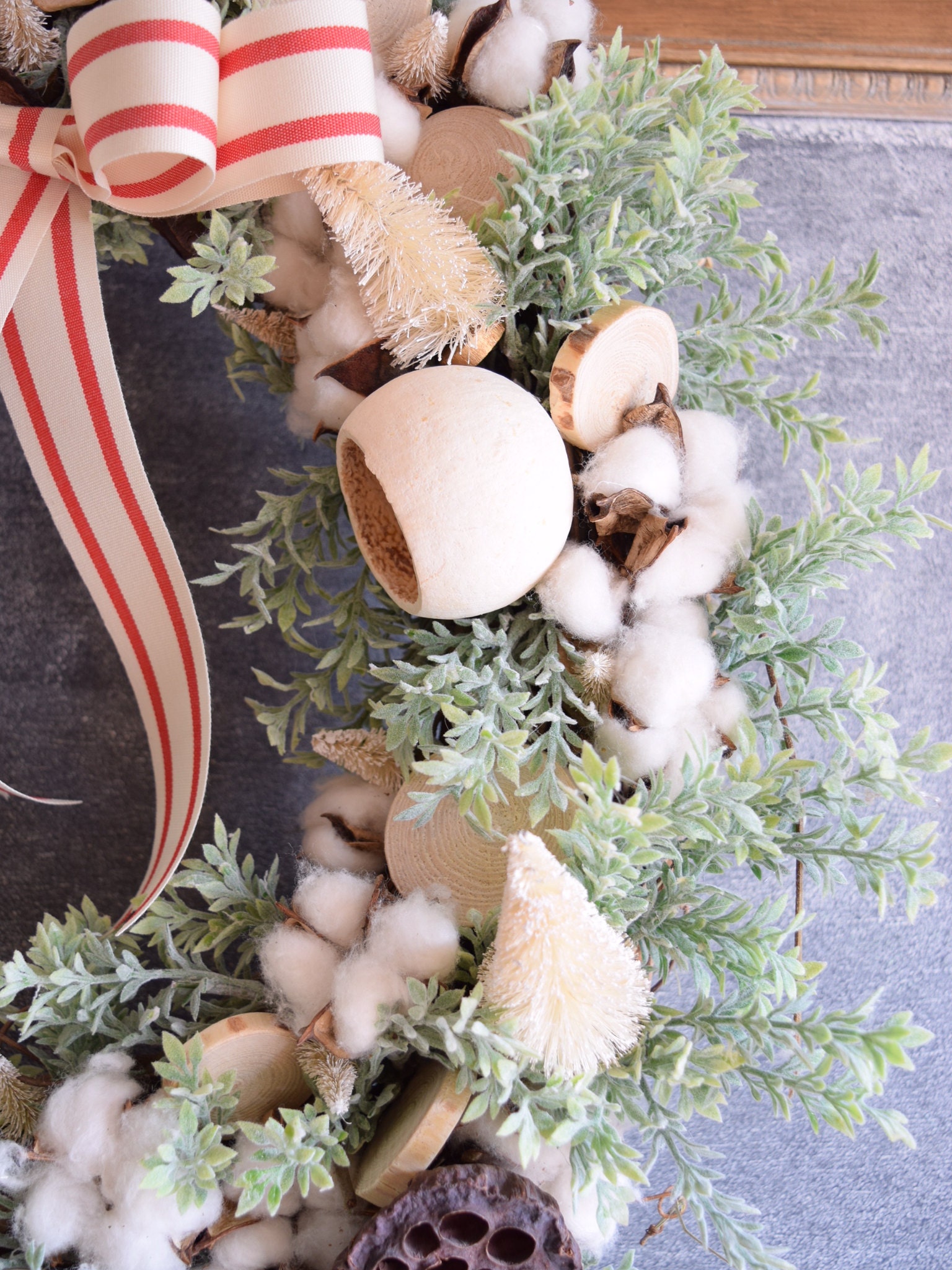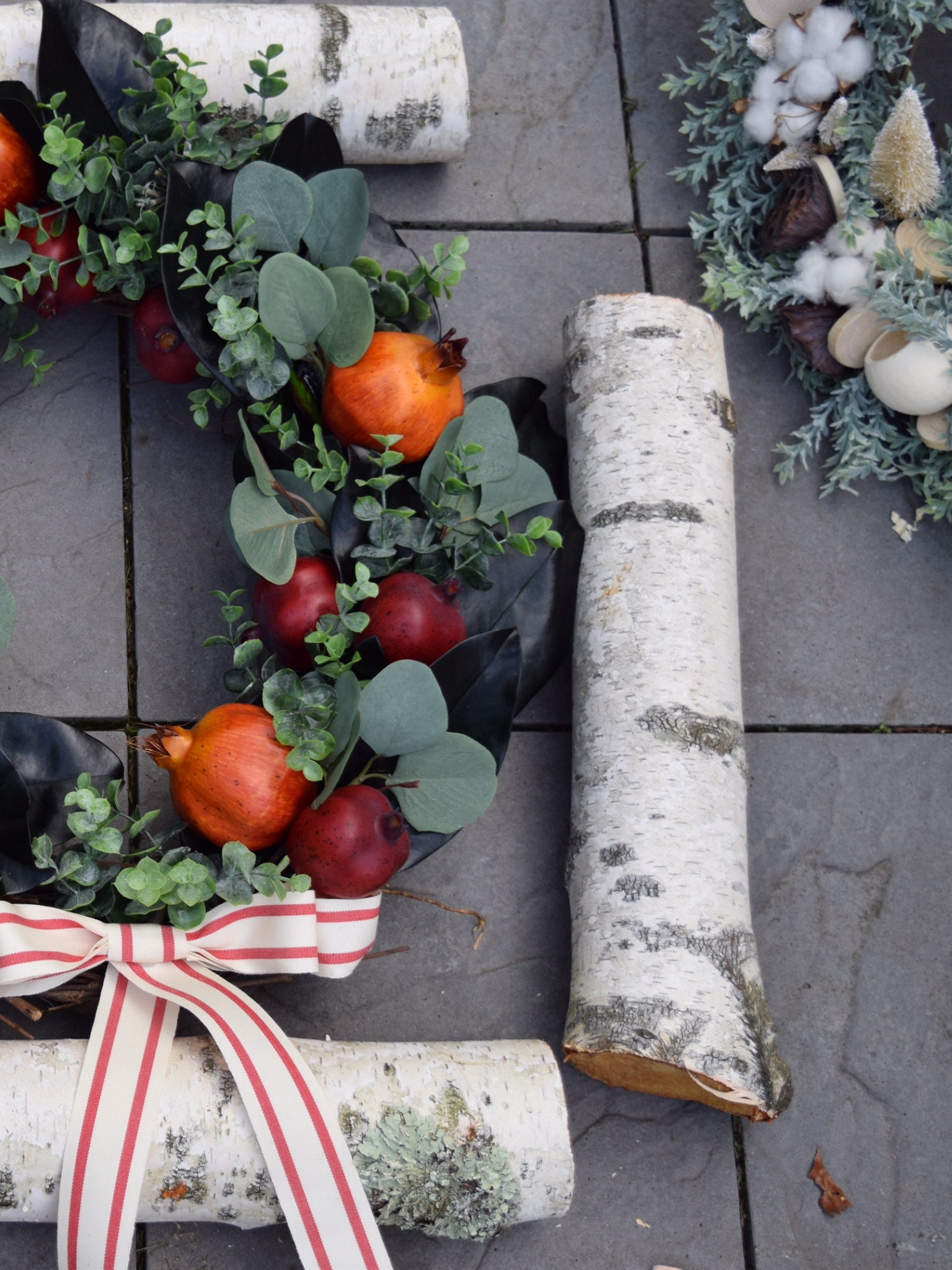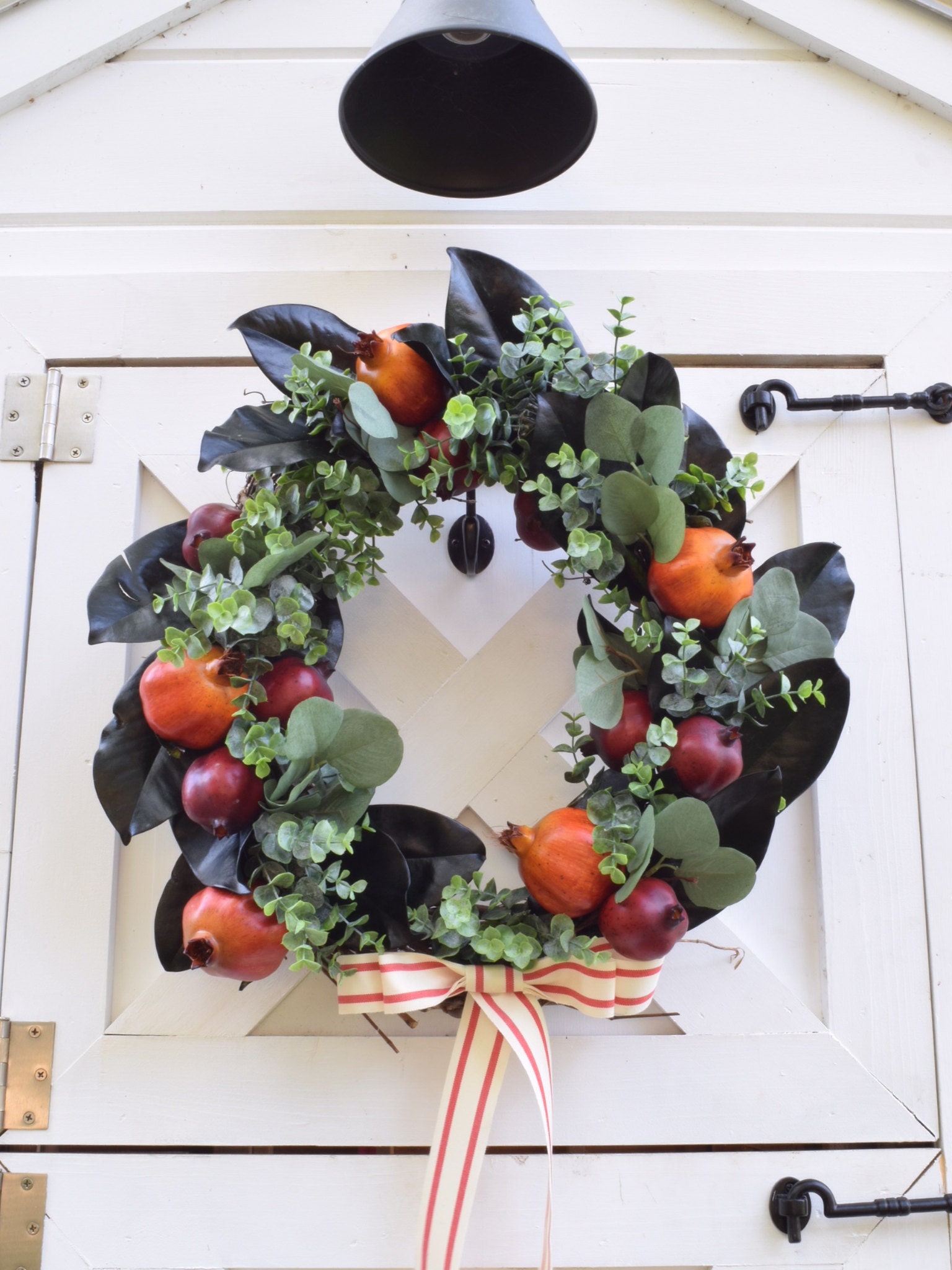 There is a farm around the corner from us and each season the wife creates an amazing front door wreath. It's actually more like a grapevine garland, and it's twisted all around the door with big florals and greenery and a giant bow with a tail that goes all the way down the front steps. I drive by it on the way to my daughters school and I'm always looking out to see her latest creation. This was the inspiration for my hoop wreath. I just love the super long tail!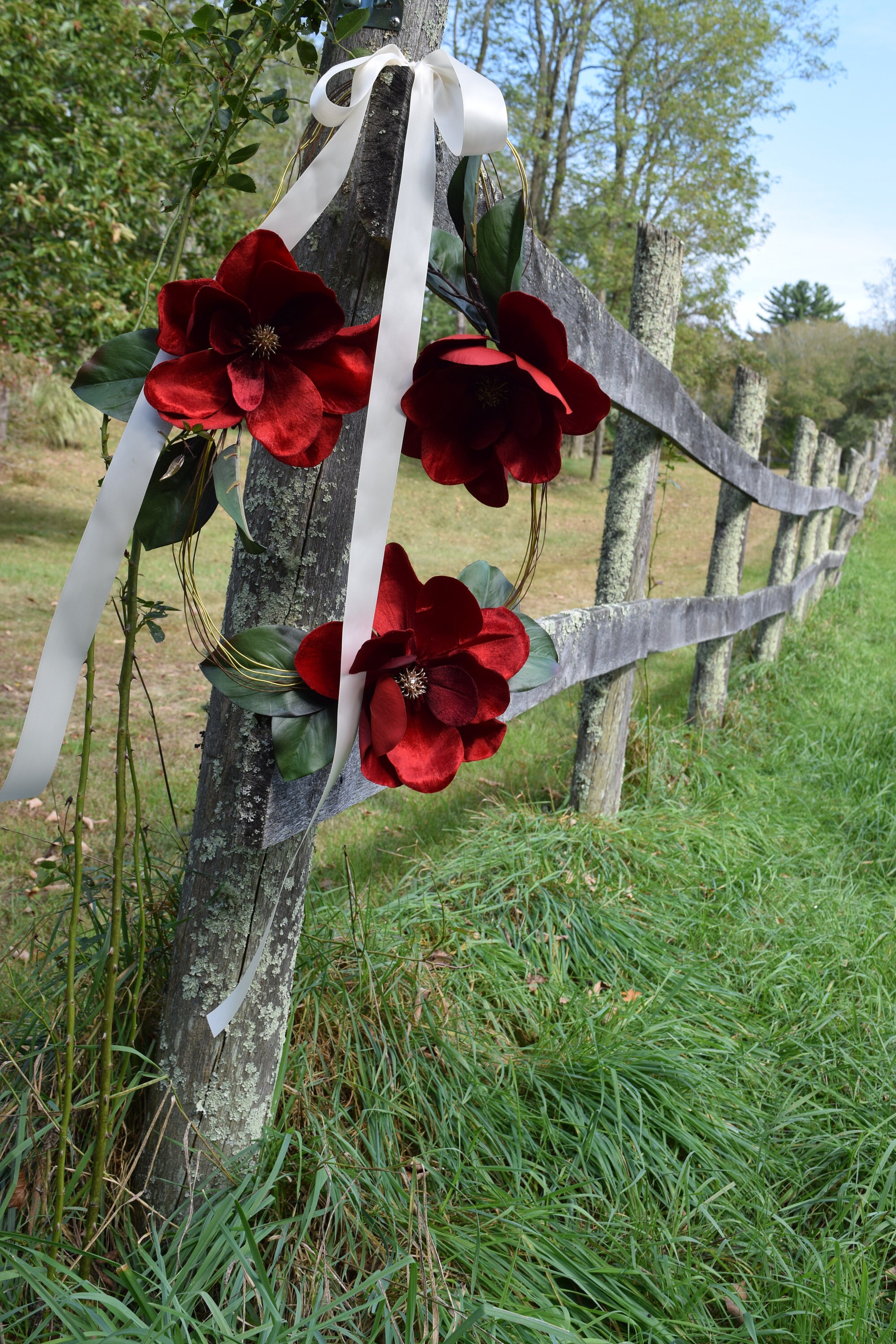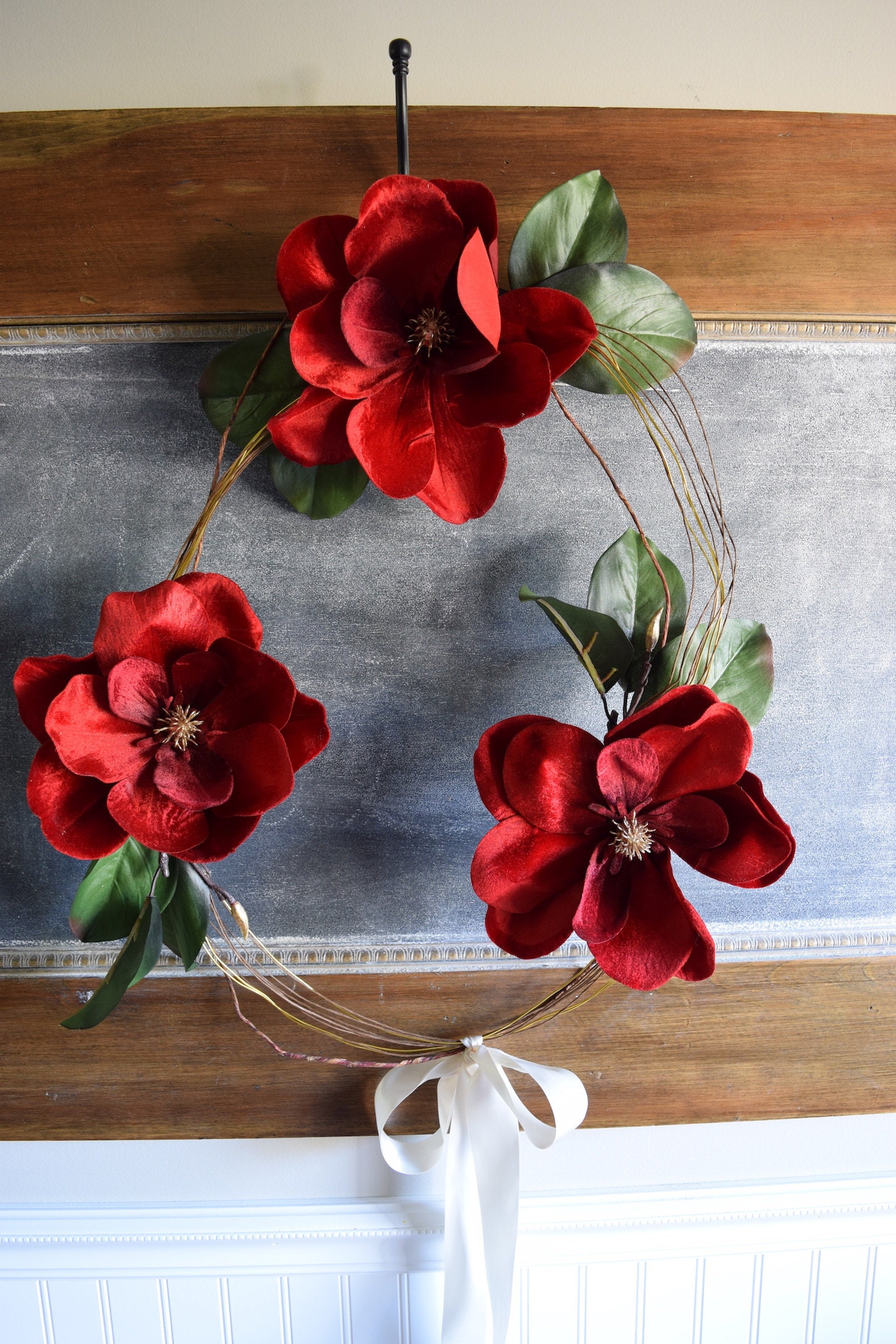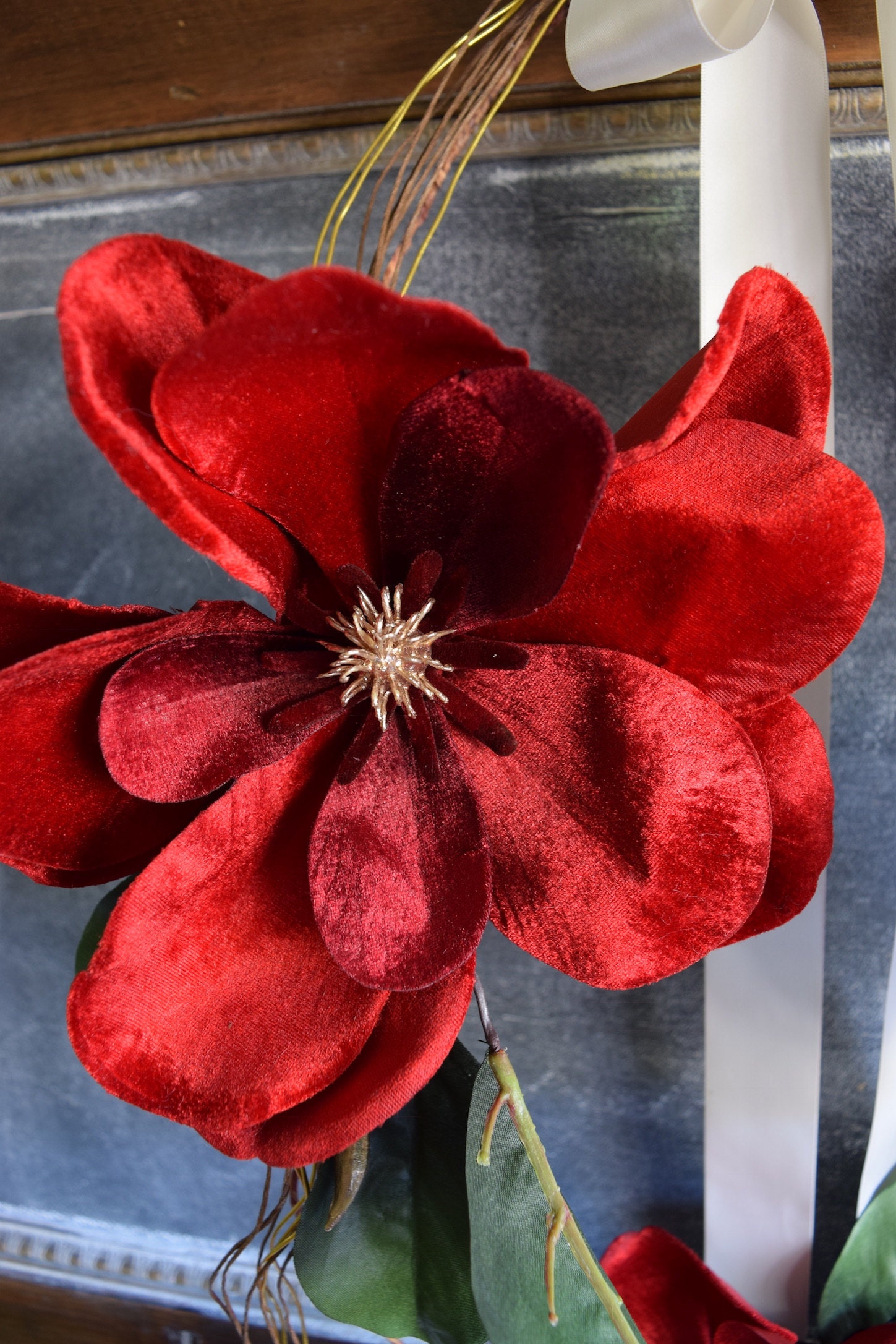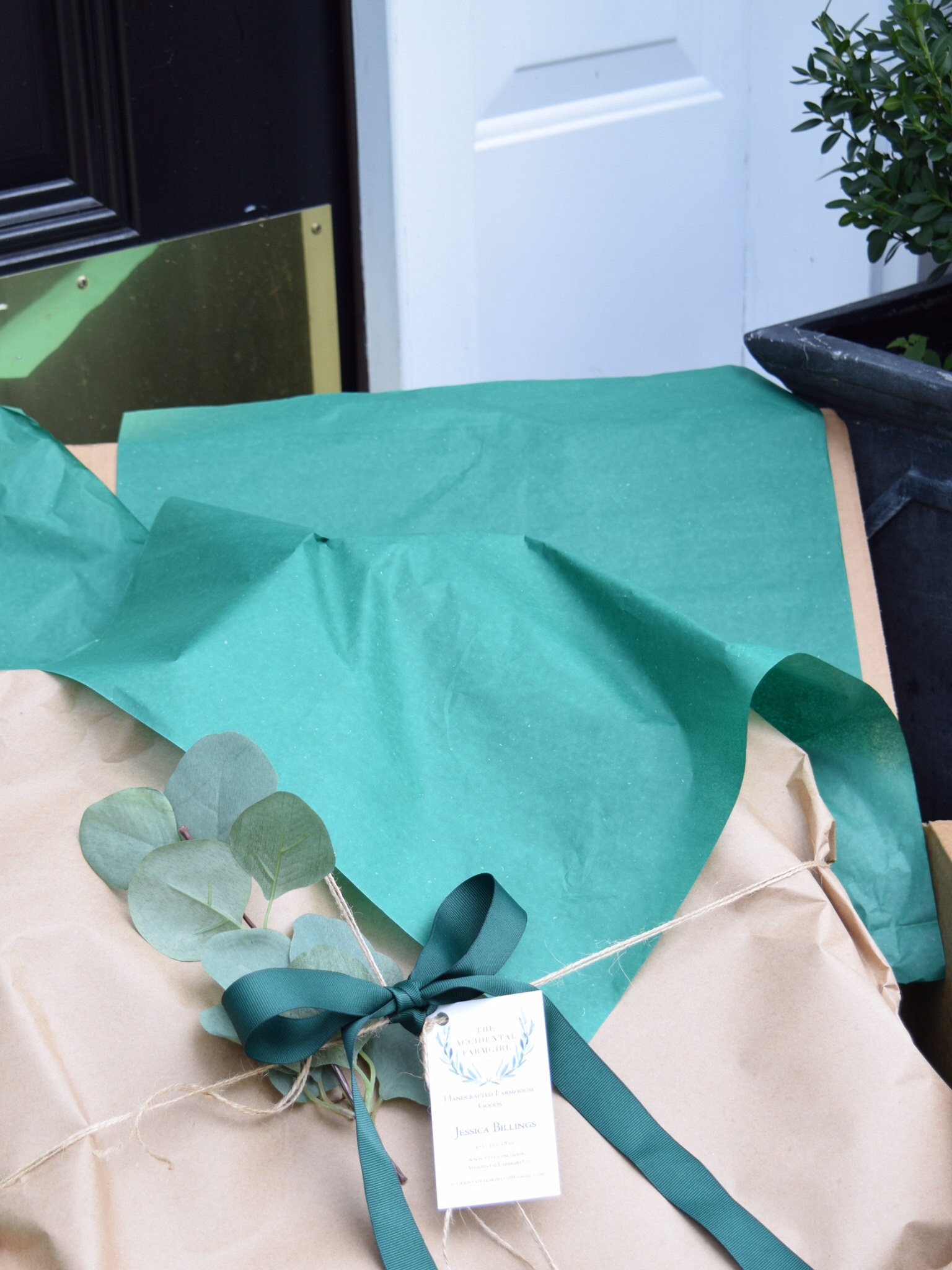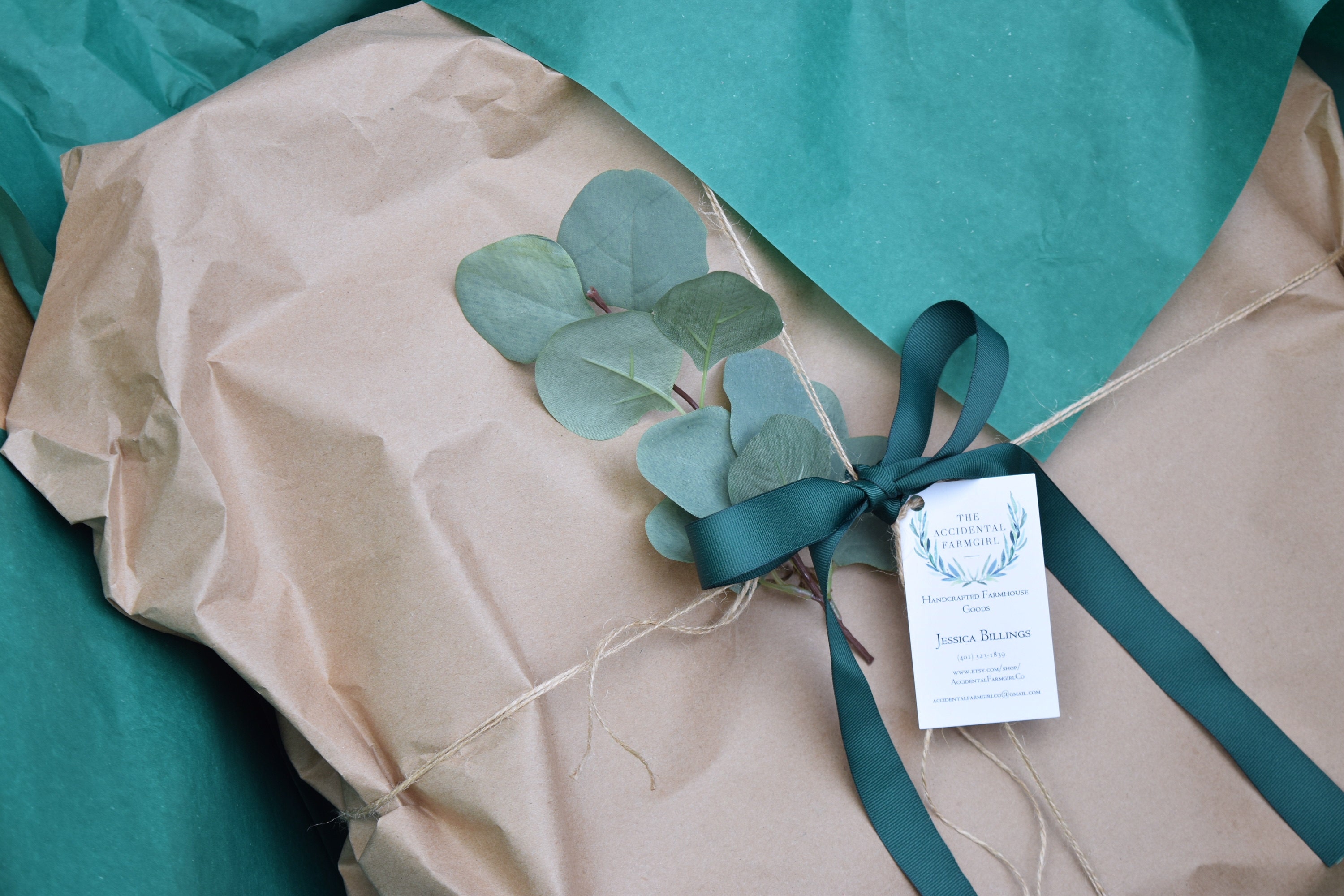 As I mentioned above, velvet is a favorite textile to work with during the Christmas season and these rich burgundy magnolias are nothing short of magical. I also thought a hunter green ribbon would be the perfect compliment to the simple packaging and the textiles inside. I'm a sucker for pretty packages and I'll admit that my packaging in the past hasn't been so pretty. Packing these wreaths has been a challenge but I'm happy to say that my boxes got a much needed revamp and im so excited to send them out to you! It's simple yet elegant and in my opinion its the perfect way to jump into the Christmas season. Who wouldn't love to treat themselves to a brown paper package tied up with string? Or send this as a gift for a loved one to untie and hang on their front door? I tried to imagine receiving one of these wreaths on my doorstep and I hope it makes you as excited as it makes me. Thanks for all your support of my small business. You have all truly made my dreams come true. Cheers to a beautiful, elegant and cozy season! (Shop these wreath styles here  and enjoy 10% off this weekend with code XMAS2017).  
Love, 
Jess
The Accidental Farmgirl